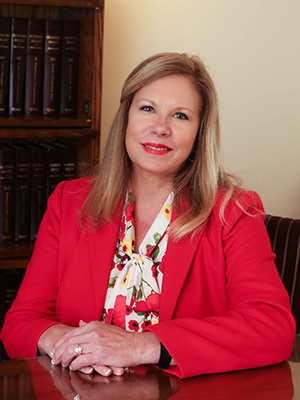 Regina B. Edwards
Wetumpka City Attorney
Remarkable Reputation in The City Of Wetumpka
Regina B. Edwards P.C. is responsible for handling civil matters in the city of Wetumpka and advising the mayor and council on legal matters.
Showing an exemplary working relationship with city officials, court officials, and the general public, she has earned the confidence of the residents of Wetumpka.
Engaged in the Well-Being of the City and Its People
Her background says it all - with an extensive knowledge of the organizational duties, powers, and limitations, she has gained the authority of the city government and the city attorney's office by providing legal counsel and opinions for the city council, city staff, commissions, and committees.
Providing Quality Legal Assistance to Wetumpka City
Regina B. Edwards, P.C. Attorney & Counselor at Law has several years of experience in legal defense, prosecution, and representation. We'll carefully examine and analyze all court decisions and legislation to determine their effect on municipal affairs.
~
Regina B. Edwards represents and handles legal and contractual matters, real estate issues, and civil claims for the residents of the city of Wetumpka.
Contact us today for your personalized and professional legal asistance.
334-514-1011